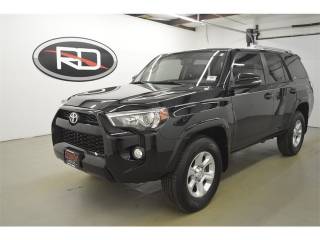 There are plenty of compelling reasons why to purchase a used car, opposed to buying a new one. The most obvious reason surely is savings. You will pay a substantially lower amount to purchase a pre-owned vehicle, and also will not have to experience the steep depreciation that occurs the second you drive a new car off of a dealership's lot. If purchasing a pre-owned vehicle sounds like something you may be interested in, we welcome you to do so here at Reagor Auto Mall Lubbock! We sure have a lot of value to offer.
Great Selection of Pre-Owned Vehicles!
We are proud to bring our customers an extensive collection of pre-owned inventory, all of which are still in great shape and possess an attractive price tag! We know they are in great shape because every single used car in our lot is carefully inspected for quality control. Popular and major automotive brands we carry include Chevrolet, Dodge, Ford, GMC, and Toyota! All of the brands mentioned above manufacture high-quality and reliable automobiles that are built to last, meaning that you will enjoy driving one for many years and miles. For routine maintenance tasks, you are in good hands with our highly-capable service center that will keep your used Chevy, Dodge, Ford, GMC or Toyota in pristine shape. Reagor Auto Mall is located at 1211 19th Street in Lubbock, TX, and we welcome you to give us a visit and explore all of the used cars for sale at our dealership.